Hey all!!
Wanted to go over a quick and easy way to create your own trading journal. The 1st thing you will need if you do not have one is a Gmail account. So if you don't have one go sign up fro one real fast its free and easy.
gmail.com
So once you have created or logged into your gmail look at the top and you should see 'Drive" click it!!
You then want to click on "Create" and then "Form"
Give it a name select a template if you want to make it pretty and click OK
For the last part I did a quick Video to show you how to set it up and use it.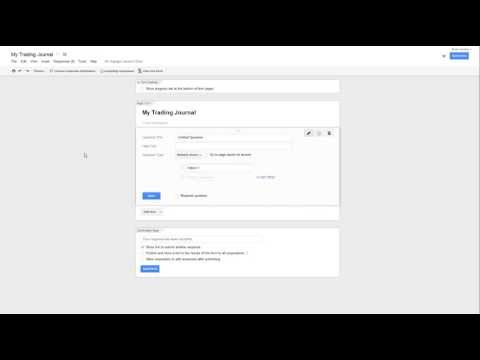 http://youtu.be/2dxRomdo8dk
As usual any questions just hit me up!!