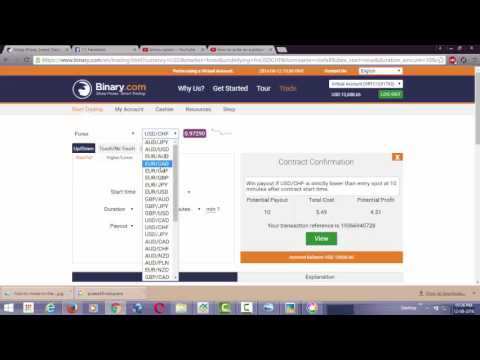 https://www.youtube.com/watch?v=2Q_K_eoilLM
BINARY OPTION STRATEGY 5 MIN
Hello guys today i am going to share how to trade successfully with binary option . now i am using this from months and this strategy too have rules. They are as follow-:
1). Trend with direction mostly.
2). Find any key candle like hammer,evening star,bullish engulfing. then wait for resistence and support and vc alert to come.
3). then trade with it.
Disclaimer-: try this strategy at virtual account first. I prefer binary.com as its trustworthy and have more option.if you want to download template then comment below i will upload it