The Binomo broker - binary options of high profitability.
Binomo is a binary broker who has gathered the best binary options market advances on its platform. The main advantage of the company is its system that is very simple for any level of trader. Binomo creates the most favorable conditions for private trading on its platform.
A new platform from Binomo
One of the advantages of the company is its proprietary trading platform, which differs from most other trading terminals in the availability of the following tools:
- technical indicators;
- trading technology without "dead zones" - non-stop trading;
- visualization of transactions on the quote screen;
- quote charts on the entire monitor;
- scrolling quote history;
- maximum speed of transaction processing with no slips.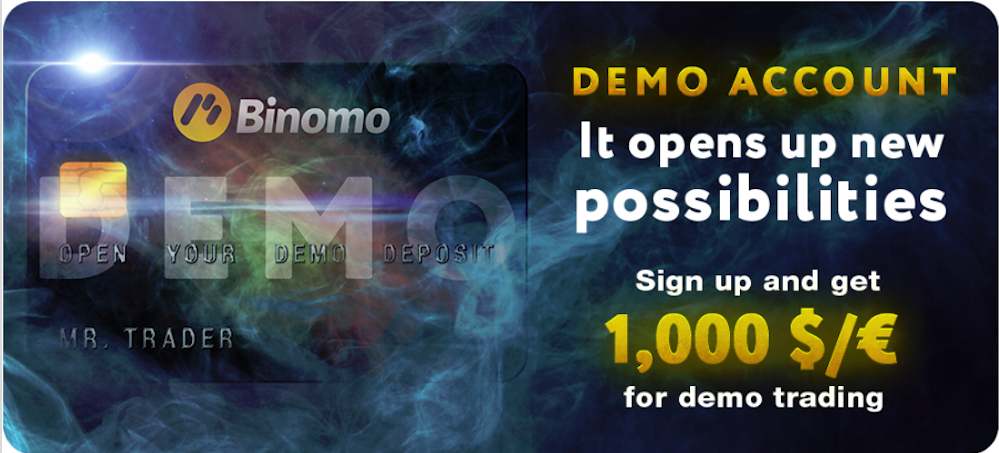 The advantages of Binomo:
- demo accounts with a starting balance of $1,000, €1,000;
- options profitability of up to 95%;
- Minimum balance - $10;
- Minimum transactions - $1;
- bonuses of up to 135% (85% for the standard bonus + up to 50% with a bonus code);
- a proprietary trading platform (indicators, candlestick quotes, non-stop trading);
- regular tournaments and special offers;
- instantaneous processing of transactions;
- extensive training free of charge;
- strategies, forecasts, market reviews, and trading recommendations.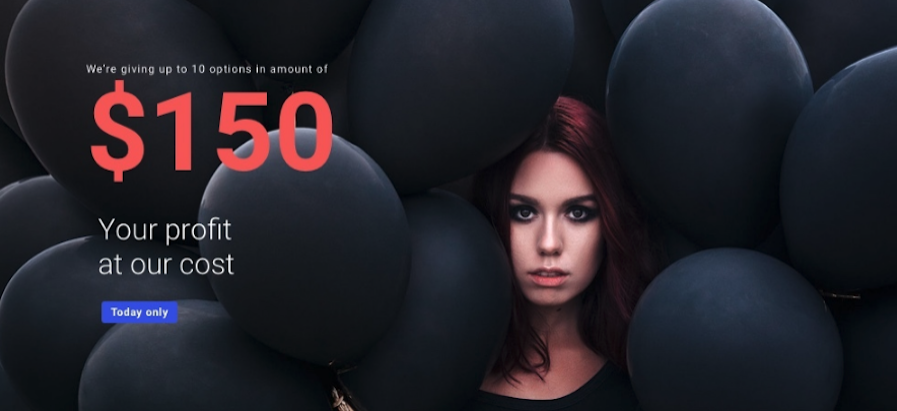 A demo account offers new opportunities!
The platform offers demo accounts to all registered users with a starting balance of $1,000, €1,000. This is a just like a real account, the perfect tool for training before trading for real. Trading on a demo account has the same functionality as trading on a real account on Binomo. The quotes and chart on the demo account are the same as on a real account. The difference is that in order to trade on the demo, you do not need to deposit money into the account.
There is no limit to training on a demo account. You can restore the virtual account balance at any time at the touch of a button up to the original amount, $1,000, €1,000 absolutely free.
Training and analytics
Binomo has everything you need to learn professional trading in no time.
The following is at your disposal:
- video lessons;
- interactive tutorials;
- a database of terms;
- "step-by-step" instructions.
After learning the theory of trading, the broker will continue to provide daily practical support in the form of the following:
- technical analysis (asset quote movement forecasts);
- Investment ideas (ready-to-use trading solutions);
- news from financial markets with trading recommendations.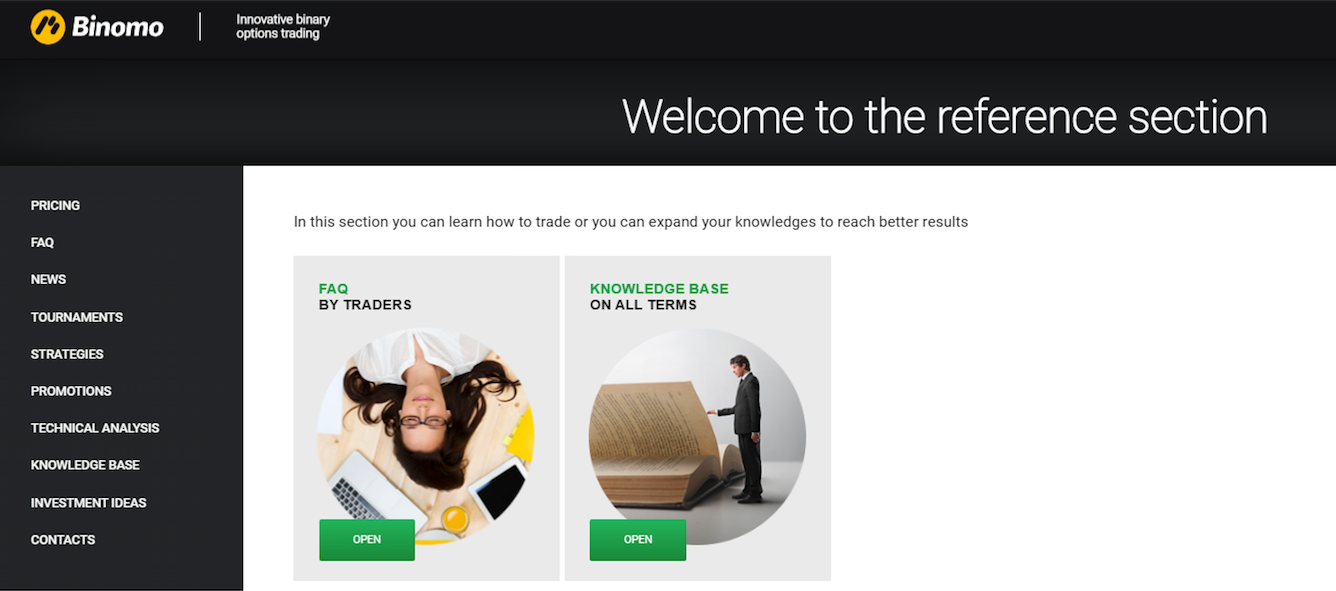 A professional approach to working with clients
Trader support is available 24/5. The site provides tickets and communication via email, Skype, and telephone. Professionally trained managers will answer any questions and quickly help address your current problem.
Banking - convenient, quick, profitable
For deposits and withdrawals, the company offers almost all of the available systems: MasterCard and VISA, Webmoney, Yandex.Money, QIWI, SMS-banking, and Neteller.
Security
The broker protects its traders through modern SSL encryption.
<