Dear all,
Donald Trump is planning to abolish
Net Neutrality
. This is big news. But what does it mean for Binary Options and could it help get rid of fraud brokers? Kay and Zio debate it on this lastest episode of the Binary Bears.
Like and Subscribe our channel and please post your comments below or contact us at
[email protected]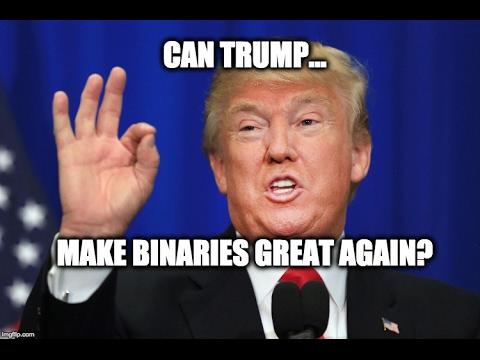 Team BSB
Blue Sky Binary
- Research, Education & Technology.
Signal Hive
- The No.1 Binary Signals Marketplace.