So this video is a little long but is a great example of a SCAM.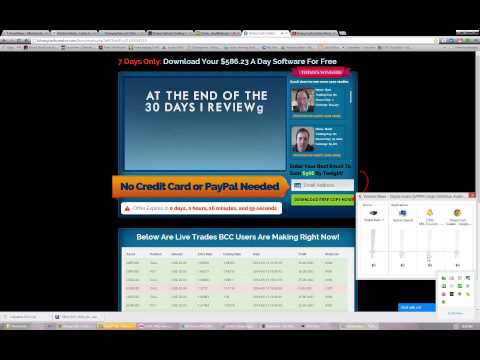 http://youtu.be/BuzBP263tuU
I did try and do a follow up with them thru chat but since I was not buying no response, on a side note yesterday they responded withing like 2 mins.
What I sent them was the below:
Hey just wanted to let you know as per our conversation yesterday giving me permission, I posted a review of you "system" on YouTube it will be live shortly.
I truly hope you enjoy it
I will be posting a link to it on (I listed 4 sites here but i don't wont to post links to other sites so I removed it for this post.)
Just a few final comments:
I must say you all take the crown for one of the most unethical web sites I have had the pleasure to review.
Your video and site lie and misrepresent themselves several times, and you cover just about every dirty marketing trick there is out there to bait a customer in.
So I wish you the best of luck, and I pray for your souls, and i am an Atheist so that's saying a lot about how bad i think your site is.