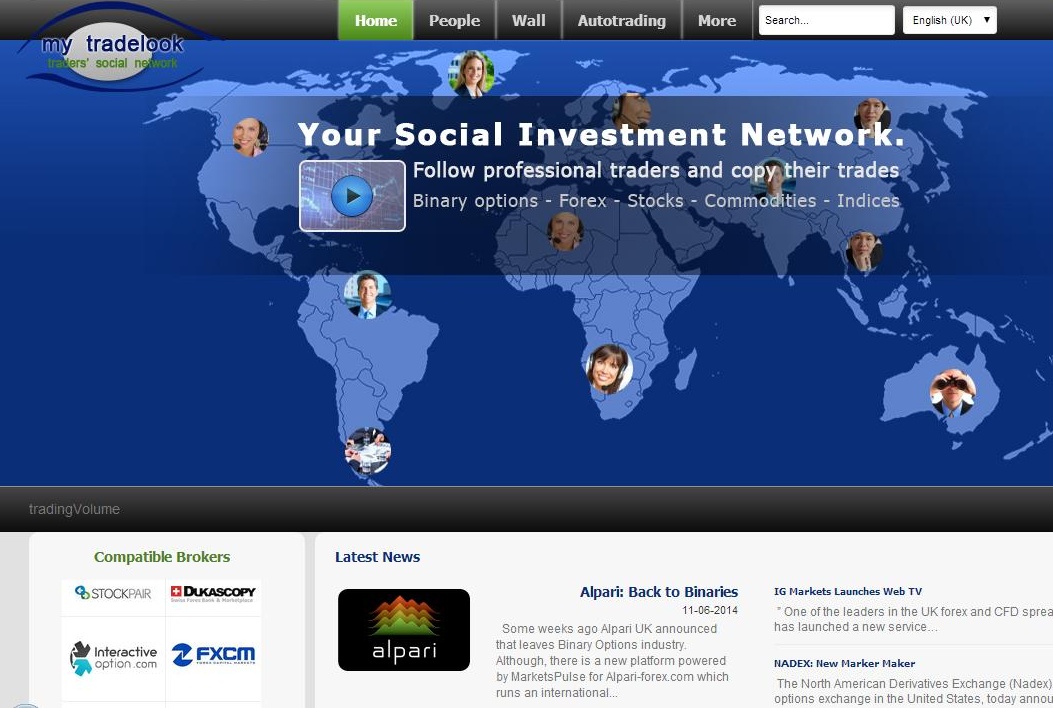 Dear members of mytradelook.com,
first of all
THANK YOU ALL FOR YOUR PATIENCE
. As I told you about a month ago the copy trader application is ready. We have a small delay for the lunch and the reasons for this are:
- The
new site needed a new and larger server to be able to support the new features.
So, we bought a new server.
- The problem was that we didn't build up a new website and everything should be fine.
We had an existing one with more than 4.000 members. These members, you, should be able to login to the new site, to the new server with the same details (login- pass)
so we had to tranfer the users to the new database, we had to tranfer content to the new database something which is not a simple procedure.
- Also, t
ogether with the binary copy trader there will be a forex copy trader.
- Furthermore,
the social part of the site has a dynamic similar to that of Facebook.
The members can create even events!
- Although,
the biggest part of the work was the security.
We will have a copy trader and
we MUST have the strongest available security protection
and a safe trading environment. So,
we built 4 levels of security
. I will analyze this the next days.
- Some other small things which are not so important but they must be done.
- Finally, we have to tranfer the domain to the new interface.
That's why we have this small delay
. So, I want to announce that
possible tomorrow the existing site, mytradelook.com will be down for some days to transfer all the new things. It's a matter of days.
I receive many PMs and emails about the date of the new site, I'm sorry also for my delay replies sometimes, but I work together with the programmers to have everything up asap.I don't have many technical and programming skills but I have to be there with the team to supervise and judge if the pieces come right and meet our requirements. That's why I stopped the trades the last month because I spend the biggest part of my day with them.
For these days in which the site will be down, you can send me
PMs or messages in BOD, T2W, BON.
Thank you again for your patience and sorry again for the delay!
Kind Regards,
Kostasze