As many of you know,
lotzofbotz
was thrown out Communitraders a while back because of abusing the system by launching anywhere from 10-50 trades in quick succession over a few seconds/minutes and then if he got lucky, his stats would shoot to the top, hovering between 90-100% at high volumes. This would protect him from drops in future performance and cloud his true ITM since the laws of mathematical averages favour high volume. He was challenged over this by the owners of
Communitraders
and got abusive and had to be removed.
Then he spent a year in
Signal Hive
boasting about how he is the best and rebranded to
Rocketbox
and when that failed he rebranded back to
Mechpipzilla
who can be found here
https://trade4.me/members/mechapipzilla/
or his pseudonym Algobot which you can see here
https://trade4.me/members/algobot/
. He is right now engaging in one of the oldest scams and tricks in the book. Watch and remember so you don't get fooled.
Don't be fooled by the stats.
For example if you launch 100 signals at 09:00am at 1 price and 5 minutes later you get lucky and win, your ITM is 100% at a volume of 100. You then can lose the next 4 weeks slowly, 1 signal per day, so 20 signals in total and your new ITM is 100/120 is 83.3%
so it still looks really good but your true trading ITM is 0%.
This is exactly what this scammer has done and here is the proof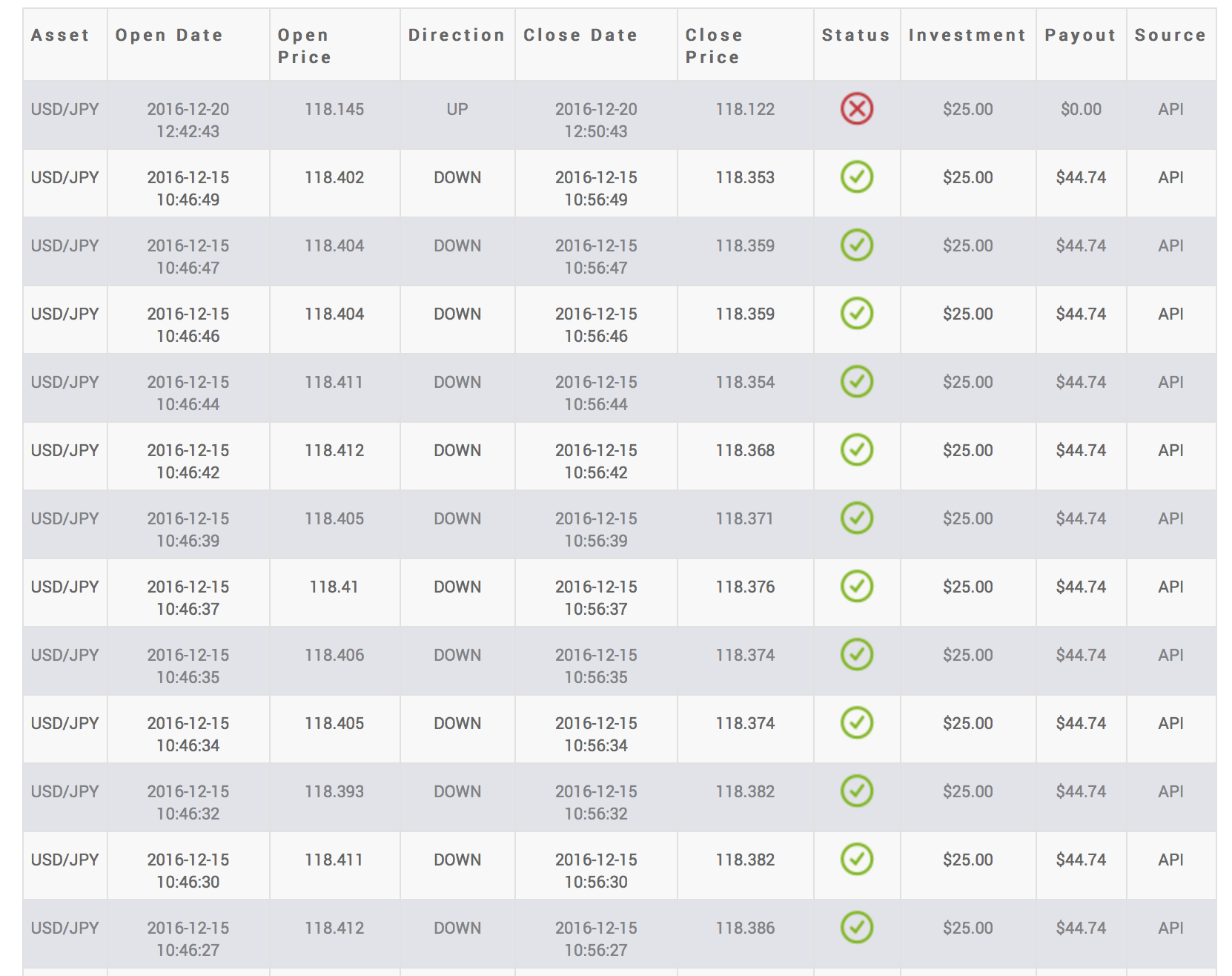 Is this a responsible trader? Very similar to what Julian Wong does at Binary Lab = stoning.
Some times he takes a bad hit lol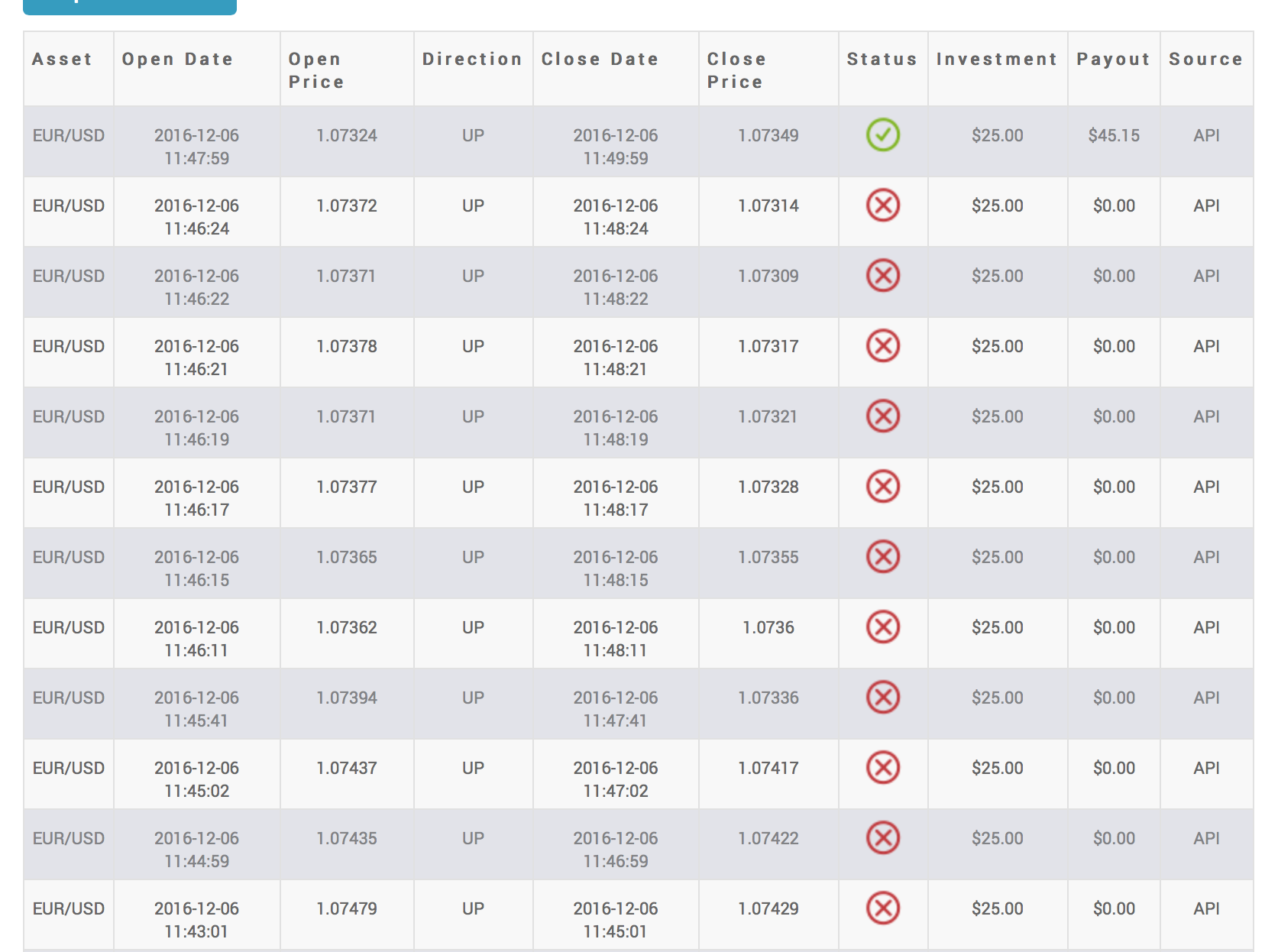 This technique is very low brow and something unfortunately clouds a true trading ITM not to mention 1 day, it will backfire big on live accounts, losing 20-30 trades in 1 sequence, causing total brand damage.
But you have to give him credit,
Lotzofbotz
is a great marketer. Look what he is parading on his Facebook page using the above scam tactic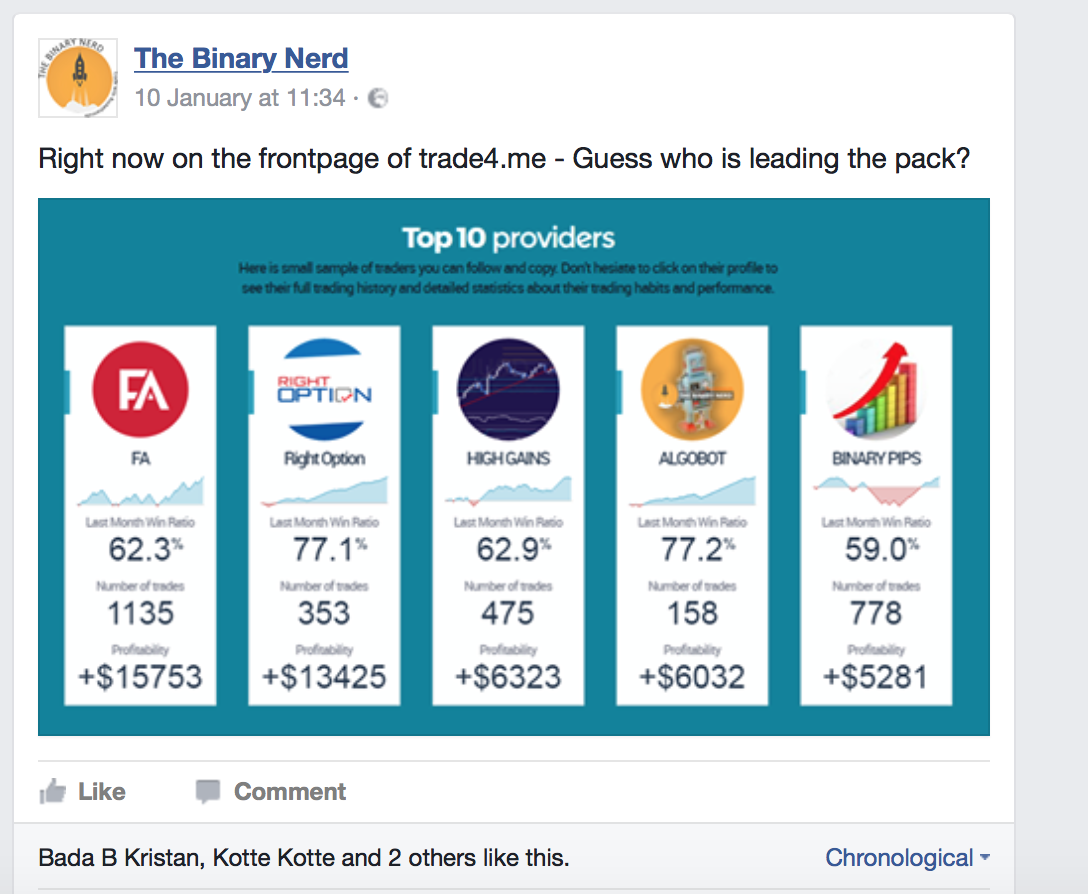 Please let me know your thoughts!
Pavel
Transparent Binary Options trader and former floor trader. Now giving signals to help people safely to make money at
Signal Hive
Please do not contact me to manage your account, I will never take anyone's money. You can see my live performance on Signal Hive and subscribe to me there.